We're over the hill with out 50th episode and we have a special guest, Mr Ken "the Web" Brown is back and he has brought a heaping helping of the Websense. We also tackle some more nerd news with Winamp still kicking, the Boba Fett movie confirmed, Titanfall multiplayer cap, Kingsley's marvel short, WWE network launching and a hell of a lot of tangents.
We have to apologize for the schizophrenic and busy feel for this episode, I'm chocking it up to our sheer excitement from not doing a websense in such a long time but that is just my excuse.
Click here to listen to this weeks podcast in
iTunes
or
Sticher
.
We've also included the most recent episode
via the embedded link below
.
Just for those curious about what the Wonder Woman was talking about, here is the intro to BattleBlock Theater.
I also mentioned the Kite movie trailer also released and here it is in all its confusingness
Here's the answer we received via Facebook, as well as our own from last weeks Question of the Week with
"What Xbox 360 exclusive game would you
recommend
for Bat?"
I've also included
embeded trailers since we didn't get too many answers this week, enjoy.
Josh chose: Fable
Bat chose: Alan Wake
Hammer chose: Bastion
Next weeks SzG Question of the Week (maybe we are just sticking with that) is
"What game of the PS1 or PS2 era do you want to see re-released on Playstation Now with Trophies?"
Make sure to get your answers in for us before January 16th(we're recording early this week since I'll be out of town this weekend).
It sure has been a long time since we've had Ken "the Web" Brown on the show and its been just as long since he's brought us a new episode of Websense. So lets dive right on into the comic style meat and potatoes of Episode # 7 of the Websense.
Black Widow #1
Artist:
Phil Noto
Author:
Nathan Henry Edmondson
Publisher: Marvel
Linked Article
Blurb:
You've seen Black Widow as an Avenger and even an Agent of Shield. But on her own time she searches for atonement for her past as a KGB assassin—in ways of which those teams just wouldn't approve. From the darkest corners of the Marvel Universe, Nathan Edmonson (Who is Jake Ellis?) and Phil Noto (Thunderbolts, X-23) bring you a new ongoing series as gorgeous and mysterious as Nastasha Romanov herself!
Marvel Knights: Spider Man
Artist:
Marco Rudy & Val Staples
Author:
Matt Kindt
Publisher: Marvel
Linked Article
Blurb:
From the haunted heights of a mysterious castle to the dizzying depths of the deep seas, the Amazing Spider-Man has to take on not one, not six, not twelve – but ninety-nine of the Marvel Universe's deadliest villains to save the lives of countless innocents!Matt Kindt (Mind MGMT) and Marco Rudy (Swamp Thing) bring you a defining hour in the life of the webbed wonder in a race against time and a battle against evil.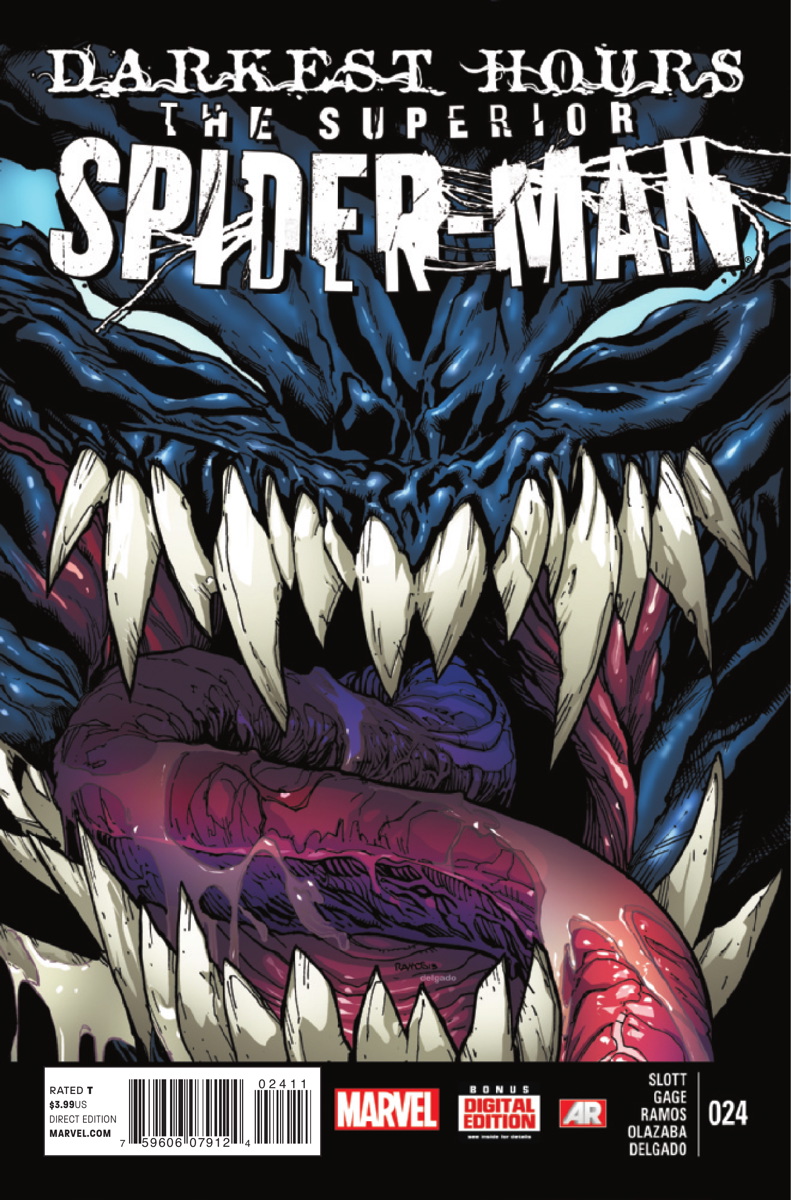 Spider Man: Darkest Hour
Artist:
Humberto Ramos
Author:
Dan Slott
Publisher: Marvel
Linked Article
Blurb:
"Complications" The birth of a new Goblin! The return of Cardiac! MJ's greatest fear!And the one question everyone will be asking: "Who is THE SUPERIOR VENOM?!"Good luck, Superior Spider-Man! You're gonna need it!
Author:
Brandon Montclare
Blurb:
A teenage cop from a high-tech future is sent back in time to 1986 New York City. Dayoung Johansson is investigating the Quintum Mechanics megacorporation for crimes against time. As she pieces together the clues, she discovers the "future" she calls home – an alternate reality version of 2013 – shouldn't exist at all!
Manifest Destiny
Artist:
Matthew Roberts & Owen Gieni
Author:
Chris Dingess
Publisher: Image
Linked Article
Blurb:
Lewis and Clark uncover a new breed of savage creature with the Louisiana Purchase. No wonder the French gave it up so easily…
If you are wanting to get in on any of the comics mentioned in this episode of the websense or you want to just be in an awesome place surrounded by awesome comics make sure to check in with Ken "the Web" Brown at Drawn to Comics

.
Don't forget to catch us next week, same Bat channel same Hammer time.